You and your soon to be husband may want to marry in the winter; however, that doesn't mean honeymoons want to be taken in a cold climate. If you are looking for top winter wedding destinations think Canary Islands, Morocco, Africa or Thailand. Any of these destinations can provide a wonderful, relaxing and warm honeymoon. You can choose a waterfront hotel, a sail along the Chobe River in Africa or an intimate villa in Thailand. White sand and warmth are the keywords for a honeymoon getaway in the paradise of your choice.
This part of wedding planning should be done well in advance of your wedding date so that you have as many choices as you want. Don't wait until the last minute to book a reservation at your must visit destination only to find nothing available. Think about what amenities you want to enjoy such as a private plunge pool, butler and 24-hour concierge service for starters. If you live in Europe the Canary Islands offer a visit to Tenerife where the weather is usually a balmy 70 degrees Fahrenheit. When you are on an island you can expect to find everything you need or want at your hotel. Swimming pools, restaurants and sightseeing are part of many package plans when planning a honeymoon.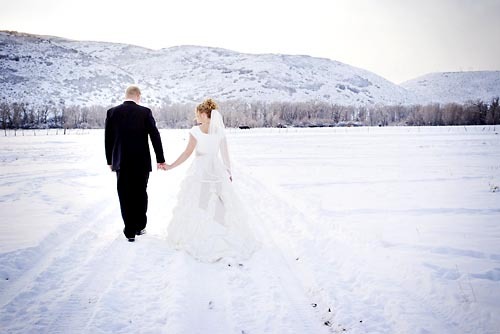 If you are looking for a little adventure on your honeymoon think Africa. There are small boats that afford you privacy, elegance and sophistication. The wilderness that can be seen from your private suite will make many memories for you to keep. This could be a great way to go on a safari in absolute comfort. You will be pampered and indulged at every turn on a small cruise ship, making it a great place to honeymoon. Just as you would find on a larger ship there will be a plunge pool on deck to cool you off or provide an excellent viewing area for wildlife.
Few places on earth offer guaranteed winter sunshine like they do in Thailand. The beaches offer you a dip in the Caribbean with its pristine water. Villas can overlook the sea, have their own pools and offer beautiful views. Passing your honeymoon days and nights are totally romantic in this paradise. If you wish to explore, you and your husband will find wine tours, indoor Jacuzzis or a trip to floating local markets. Spas, scuba diving and treks on elephants round out the activities you can do on a romantic honeymoon.
While a snow covered landscape is beautiful for a wedding, a perfect ending to your perfect day would be a warm weather honeymoon. As you can tell there are many places both near and far that can give you the trip of your married lives. While you will take other vacations throughout the years nothing will ever compare to your first one. The magic of your honeymoon in a warm climate will be something you can cherish the rest of your life. Look into the many destinations that are just waiting to pamper you.
For even more expert honeymoon advice just follow this link, http://www.hitched.co.uk/honeymoon/.