Pune, Maharashtra, India
Accommodation: Samrat Hotel in Pune
To make reservations: No direct website, phone: 26137964 (+91 country code, 020 city code)
Samrat Hotel will remind you of any midrange hotel in the United States, as you can see in the pictures. For 2500 rupees, it's a good price for the level of accommodation and hotel service. The manager kindly helped us arrange a vehicle and driver to take us to our destination the following day. Our room was clean and came with a large flat screen TV and comfortable chairs to sit in. With hot water, a great restaurant in house, a laundry service, and complimentary Indian breakfast, Samrat Hotel is worth the price. I work for a non-profit a few hundred kilometers from Pune, and our staff stays has been staying at Samrat Hotel for the last decade, if that says anything about its quality and prices. If you're traveling by bus or train, it's also a stone's throw from the main Pune bus and train station.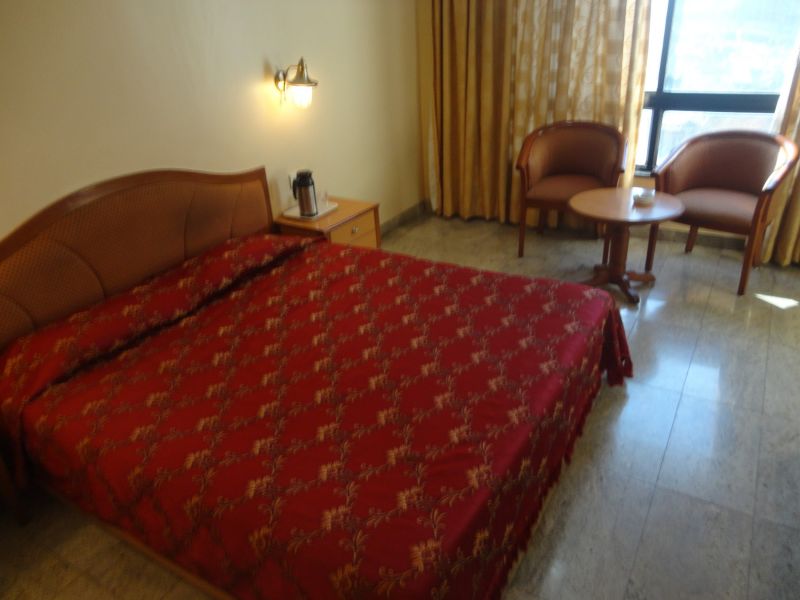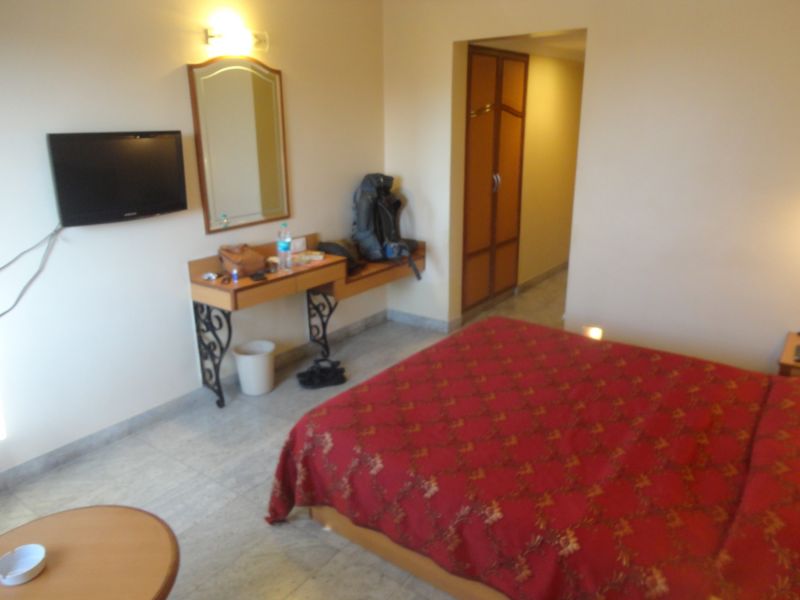 What I did in Pune, India
Pune is known as a fantastic place to live because it's green, Maharashtra's capital of culture and education, and has a growing economy. Many people are moving here, increasing the prices and the traffic, but so far, it's still a beautiful city to visit. There are lots of parks to visit and Western-style shopping malls, if that's your thing. Perhaps the most popular attraction is the Osho Meditation Center, which is an increasingly (and controversially) commercialized ashram. Each year thousands of Westerners and Indians come to meditate, do yoga, learn about the Osho, and experience "Eastern" spirituality. The reason it's controversial is because of how Western and money-driven it has become in recent years. The place will suck a lot of money out of you if you're not careful, but, depending on who you are, that may be very worth it to you. There is a bizarre history to the Osho himself (who passed away in 1991) which is absolutely worth learning if you're in Pune. I looked into staying at the Osho Medication Center Guesthouse, but it was very expensive compared to other places in the area.
The best thing to do in Pune, in my opinion, is eat. Whether you're shopping on Mahatma Gandhi ("MG") Road and want a sizzling plate of meat and a beer from The Sizzler or you're all cleaned up from a jog in the safe neighborhoods of Koregaon Park and want some fine-dining Southeast Asian fare, you're never far from delicious food.  My favorite meal was from Malaka Spice in Koregaon Park, a fancy outdoor restaurant with a menu of several hundred (yes, hundred) items. We had stuffed mushrooms from the Philippines, Malaysian swordfish skewers, and an Indian masala chicken dish. It's not cheap, but it's the best meal you'll have. There is a large night scene in Koregaon Park, the hippest part of the city, and public transportation is easy to navigate.